We were founded on the premise that the Earth is our best source of beauty and wellness remedies. So it is only natural that we'd want to nurture it by sharing our time, talent and financial resources with a variety of organizations within our immediate community and around the world.
Among the ways we give back: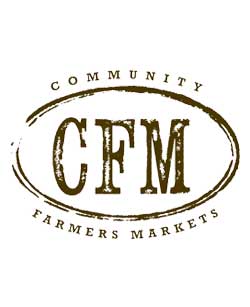 Community Farmers Markets
We're thrilled to be involved with Community Farmers Markets (CFM), which strives to create a stronger local food system. CFM provides unified marketing programs and business consulting to farmers markets within its group, empowering them to bring their produce and goods to more people in the metro area. Like us, CFM believes that knowledge is power. And we love that they're growing a community that's as passionate about good, locally grown food as we are by sharing meaningful information about sustainability, nutrition and wellness.
We believe in setting a good example. That's why we support Plywood People, a 501c3 organization that helps groups that provide charitable services and relief to the poor, distressed and underprivileged. They're not about short-term fixes, but long-term, sustainable ones that make a meaningful difference in the community. And, they're actively educating people about how to pursue those ideas so they can create lasting change.
Peace of mind is so important, no matter the endeavor. The Giving Kitchen provides crisis grants to members of Atlanta's restaurant community who are facing unanticipated hardships. The group was formed after beloved local chef Ryan Hidinger's devastating stage 4 cancer diagnosis in 2012. The community came together to support Hidinger and his family during that trying time, and his wife Jen believed the outpouring gave Ryan a peace of mind that may have extended his life by at least six months. The Giving Kitchen continues that spirit of love and support.