NEW - The HydraFacial®
HydraFacial Is For Everyone and Addresses All Skincare Needs:
Fine lines + Wrinkles

Elasticity + Firmness

Even Tone + Vibrancy

Skin Texture

Brown Spots

Oily + Congested Skin

Enlarged Pores
*Includes A 15% or 30% Glycolic Acid + Salicylic Acid Peel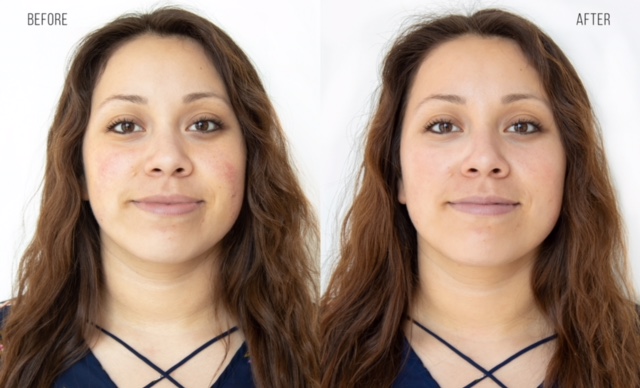 The HydraFacial – Basic, Deluxe and Platinum HydraFacial
The HydraFacial is the next generation microdermabrasion. Only HydraFacial uses patented technology to cleanse, extract, shrink pores and hydrate skin. It consists of 4-7 Steps to Excellent Skin Health:
VORTEX-EXFOLIATION®: Active-4 serum removes dead skin cells to reveal healthy skin.

VORTEX-Peel®: GlySal, a mixture of glycolic and salicylic acids, deliver the benefits of a peel without post-peel scaling.

VORTEX-EXTRACTION®: Patented, automated vortex suction painlessly cleans out pores with the exclusive Beta-HD serum.

VORTEX-BOOST®: (Deluxe and Platinum) Targeted, proprietary skin solutions light brightening agents and growth factors are delivered to address specific skin concerns.

VORTEX-FUSION®: Antiox+ serum nourishes and protects with Antioxidants, Peptides, and Hyaluronic Acid.

LED Light Therapy: (Deluxe and Platinum) Blue LED reduces swelling and inflammation related to acne, sinuses, surgery, or post injections. Blue lights kill p. Acne's bacteria that causes skin breakouts. Red LED is great for anti-aging, helps serums to deposit further into the skin. Red + Blue together are excellent for Rosacea.

Lymphatic Drainage – (Platinum) The lymphatic system delivers nutrients to the cells, carries away excess water and cellular waste, bacteria, viruses and toxins. By stimulating the lymphatic system it helps to drain puffiness and swollen tissue, supports the body's immune system. The results are improved skin tone, reduced puffiness and a boost in circulation that brings a healthy glow.